Coffee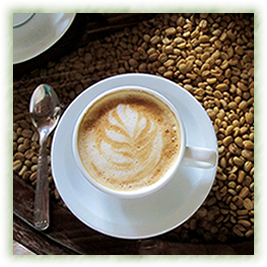 Nicaragua produces quality coffees that for many years were some of the best kept secrets of the buyers. Now they are getting the recognition they deserve. Ético facilitates the sale of highest quality cooperatively produced coffees into the specialty markets of North America and Europe, including washed and natural-dried Arabica. We bring our values of sustainability and long lasting beneficial relationships with farmer cooperatives all over the world to our business partners, connecting buyers and producers in meaningful relationships. Ético has worked hand in hand with farmers' cooperatives to build cupping laboratories in rural areas, tailor individual development projects to meet the communities' needs, and improve the quality and consistency of the coffees we trade. We also offer our services for import from coffee cooperatives in Mexico, Peru, Guatemala and El Salvador.
Sesame Seed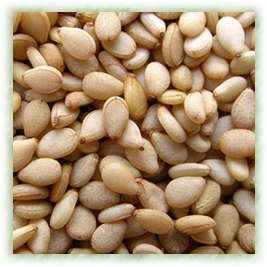 Ético partners with the Del Campo Cooperative, which is the leading exporter of sesame in Nicaragua and the first certified fair trade sesame supplier in the world. Del Campo's state of the art processing plant and traceability systems guarantee the highest quality natural and hulled sesame seed, available conventional, certified organic and certified fair trade. Nicaragua is known for its quality production of China Blanca, Nicarao, China Roja, and Icta-r sesame varieties to markets in Europe, North America and Japan.
Sesame Oil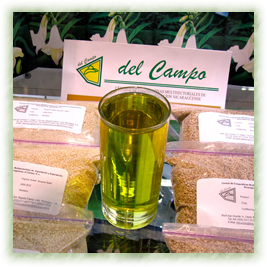 Together with our partner the Cooperative Juan Francisco Paz Silva, Ético has been supplying The Body Shop International since 1996 with the highest quality
cold pressed sesame oil. The Cooperative Juan Francisco Pas Silva forms part of their
Community Trade Program and is a leading cooperative in environmental, social and cultural development. Our sesame oil is the first product to pioneer the
Recognition of the Unpaid Work of Women
. Sesame oil is a stable oil with nutritional and medicinal qualities that make it desirable for consumption, cosmetics and natural medicines.
Honey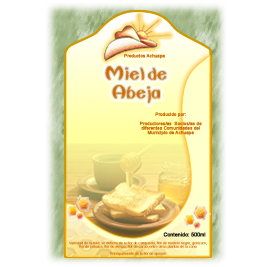 Agricultural cooperatives and organizations working to improve environmental conditions in Nicaragua have found that the production of honey is the most effective method of working with farmers to reduce deforestation and the over-application of pesticides. The potential to provide small farmers with additional income while improving environmental conditions in their communities adds additional value to this desirable product.
Nuts and Fruits
Additional quality products that are available through producer cooperatives include Cashew nuts, Peanuts, Honey, and dehydrated Hibiscus flowers. Ético is committed to connecting buyers and producers who share a common vision of long-term development through quality trade. If there is a product your company desires or a producer group you would like to work with, please
contact us
.